Hello there, readers!
Say hello to Dr. Typhon Garlic! He is going on a travel-thingy!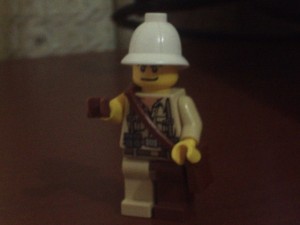 He is my personal traveling buddy. Oh yeah. 😎
Equipped with a pith hat and a bag full of goodies, Dr. Garlic is ready for almost anything – and he'll soon be ready to take on snakes!
His journey will take him to a very cool location – San Antonio, Texas!
Also, make sure you check out the IFAQ. I just created it today, so it'll (hopefully) be a fun source of enjoyment for generations to come!