Hello everyone!
It's about (past) time for another post, so here goes nothing:
I've been working on a scene created in Blender. I did a BlenderGuru tutorial to learn how to model the building; as for the materials, I'm pretty much trying to do them myself. There's a problem with the glass which I'm still working on fixing.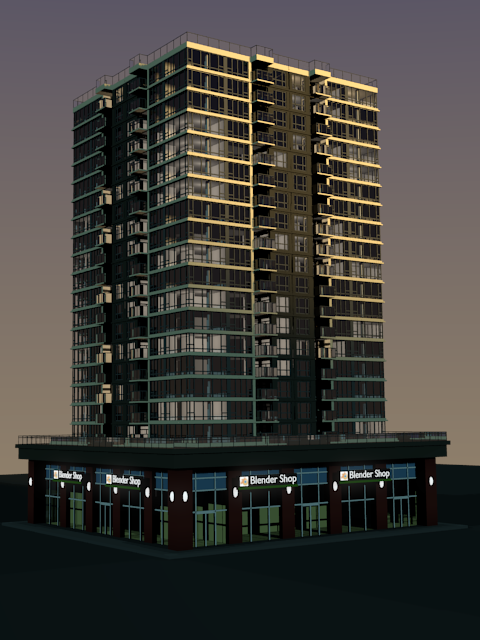 One of my goals for this image is that it be made almost completely in Blender, including the sky.
Also, I participated in a fun little "video" game in which one must spot as many villains as possible to help Batman. I only scored 90 points. 🙂
My awesome buddy ConflagrationClone created this; why not try it out yourself?
Heads up: Part 2 of The 1000 lb Man will soon be finished and I might just be able to get some more work done on my site! (Possible work on the non-existent gallery or addition of a downloads page.)