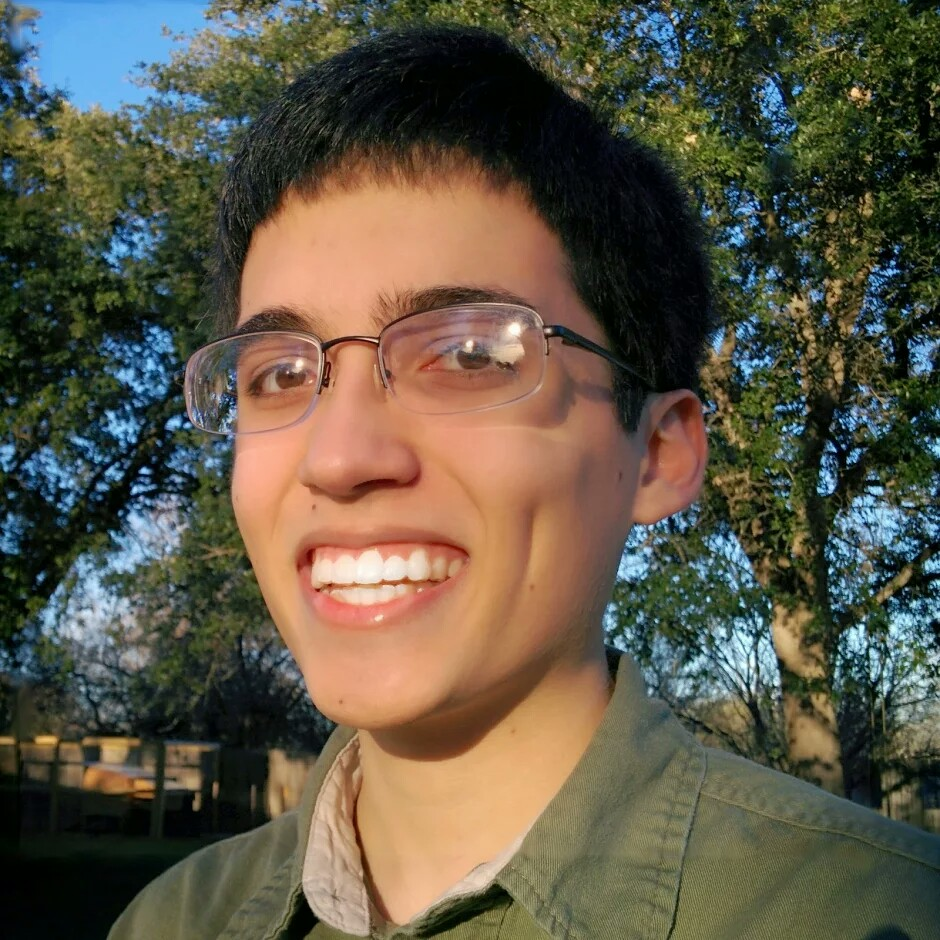 Hi!
I'm Peter Cassetta, a Christian, computing enthusiast, LEGO fan, and student of Mandarin Chinese.
About Me
When I say I'm a computing enthusiast, it's just because there are so many areas of technology that I enjoy, it's hard to keep track of them sometimes. I love everything from web design to LEGO Mindstorms!
I lived in China with my family from 2010 to 2013. In fact, that's where I met my good pal Harry! We love to joke around. Once we get going, it's hard to stop us from making a random LEGO Beowolf minifigure save the universe!
I graduated in May 2017 from Texas State University with a bachelor's degree in computer science. I now work in downtown San Antonio.
What Have We Here?
My website's home to quite a few things. I've got a few short stories that I've written or co-authored. If you're in the mood for some detective work, Julianne, John, and I put together a fun choose-your-own adventure story.
Ever wanted to read about boring everyday life as viewed by me? Great! Just head on over to my blog. For a little more about me, consult the infrequently asked questions.
Latest Chronicles of the Adventurers
Let's Get in Touch!