Hello again, everyone!
You may have seen my last post in which I showed the LuxRender CPU + GPU image. I decided I might as well try the same thing in Cycles, Blender's new (still under-development) render engine. The rendering took approximately 1.5 minutes. (This new render engine sure is fast!)
Strangely, this Cycles image is much darker than the LuxRender one.
Here's the result: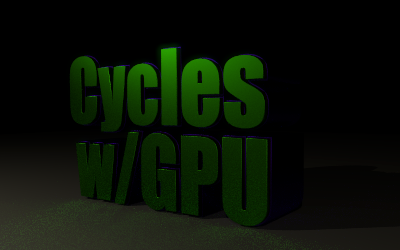 I'm sure that, when finished, the Cycles render engine is going to be awesome!