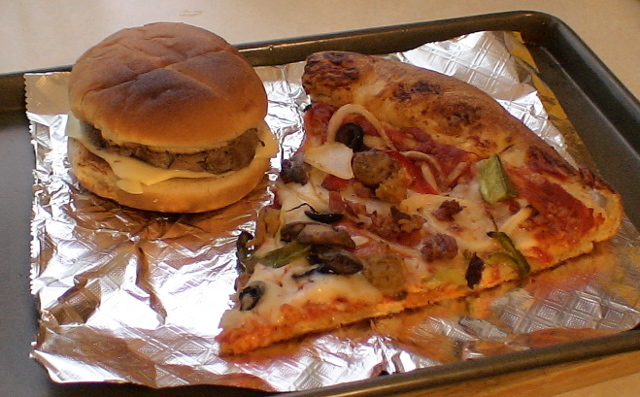 Actually, I only ate the pizza, not the cheeseburger, but I still thought I might as well torture a few folks with a craving for Western food if possible. How kind of me. 🙂
Also, I think there might be a smudge on my camera lens or something, because the image, even when scaled down, is slightly blurred. Maybe I just need to take pictures in better lit conditions. I guess I'll look into it.
Oh, and this is my first image post. Laters!