I've had this news for a while now, but I was debating (with myself) on how I should put this…
Well, since you've probably already seen the title, I'll just come out and say it. The carrier birdy was kidnapped!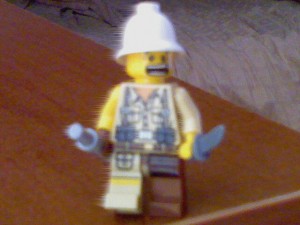 Here's the details: Dr. Typhon Garlic had come upon a moderately large city, and stayed there one night before sending off the carrier birdy with his mail. As Typhon stood atop this Mayan-like pyramid thing, saying farewell to the birdy and wishing him safe travels, he decided to have the birdy take a photograph of him. Just then, a large dragon swooped out of nowhere and grabbed the birdy with malignantly oversized claws!
Now it's up to Dr. Garlic to save the carrier birdy, lest the poor little guy be trapped in the dragon's lair forever! 😯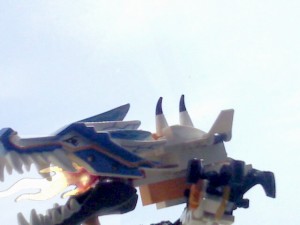 Here's Typhon's journal entry:
13.03.12

The carrier birdy has just been kidnapped! I was going on a stroll with him when we came across a large pyramid-like structure. We decided to climb it; afterwards, the birdy was to fly to Peter, while I would maybe snap a few pictures, then continue on my journey.

I explained to the birdy where to meet back up with me, then off he flew. Out of nowhere, a terrifyingly monstrous dragon swooped down and kidnapped the birdy!

I'll be using every resource available to me to save my loyal employee from that dragon's clutches! Until then!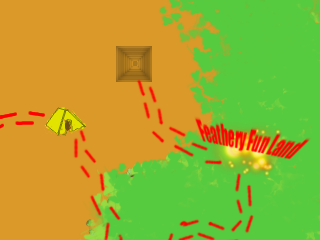 Hope you enjoyed the post! Before anyone goes out and asks this, no, the carrier birdy is not a disposable plot element. I am most certainly not going to leave him scattered in bits as collateral damage on the side of the storyline. That would be much too cruel. 😛
Besides, the Aether's mail services are much too unreliable and expensive to allow Typhon to keep sending me mail through them.
Thanks for reading; be sure to leave your comments below!