It's that time of who-knows-what again, readers!
Yep, it's Dr. Garlic time. Today I bring you the story of Dr. Typhon Garlic and his experiences as he picked up Alecia at the airport!
Let's just say that Alecia gave Typhon a piece of her brain mind for giving her a location on such short notice, and for being three hours late to the airport. He was supposed to be there in the afternoon, but ended up arriving in the evening.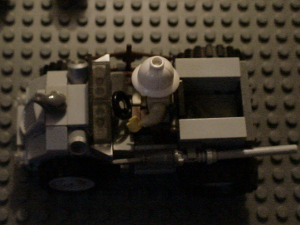 25.04.13

Well, that was handled poorly. Alecia is quite cross with me at the moment, and I can't say I'm surprised. If I'd been in her place, I'd probably be reacting the exact same way. Apparently she had a pretty rough flight, with some severe turbulence or something, but she didn't want to talk abo–

Yow! I nearly crashed into an eighteen-wheeler there! And now Alecia is shouting at me for writing while driving. Maybe I ought to continue this later.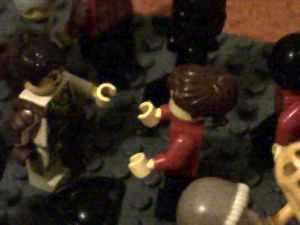 Okay, we're at our hotel now. So, when I met Alecia in the airport, I tried to apologize for being so late, but she didn't want to hear any of my "ridiculous excuses" (her words). She wouldn't even let me explain that the only road to the airport had been blocked by airplane wreckage for almost two and a half hours.

She went on and on about how nine out of ten of her pieces of luggage got lost, how she had to walk some enormous distance to reach her terminal, blah blah blah. I guess I just kind of zoned out after a while.

Anyway, I called up Source Bradford, and he says the "friendly party" is tomorrow. I told him I wasn't sure if I could come, since I have to keep an eye on Alecia, but he said it's no problem if she comes too. Also, Zhonn and Nob have been invited, so I'll probably see them there.
Well, looks like you'll have to come back tomorrow for a report on this mysterious party Dr. Garlic's been invited to! Leave your comments below, and thanks for reading. 🙂