Welcome, readers, to a post with an important happening in my life, a cool happening in my life, and a positively life-saving one in Dr. Garlic's life!
This post spans almost every category in my blog, so I think it's only fair that this be a Very Long Post.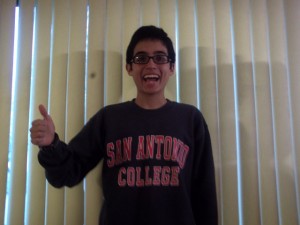 Let the longitude begin! Here's the first (and most important) part: I am registered for college! Yep, I am going to be starting Early Access at San Antonio College. Uh huh. 😎
I visited the campus a bit, even though I'll just be taking online courses. They had a really cool activity for the SAC students where they actually shipped snow in for them to have snowball fights with! Pretty cool idea if you ask me.
While there, I checked out the book store (the book section was closed off, however). They had some SAC gear for sale, though, so I got a sweatshirt! 🙂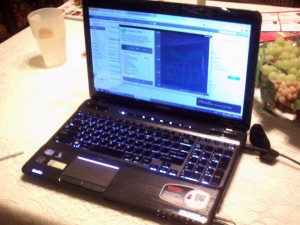 Now for the second piece of news: My (very nice) dad bought me a brand new Toshiba laptop! It's so awesome that my camera was only able to take a hyper-realistic photo of it!
It is totally awesome. I am now excited by the possibility of rendering animations with the Cycles render engine!
It's got a ton of processing power; an Intel Core i7 to be exact! Not to mention the incredible nVidia GPU!
🙂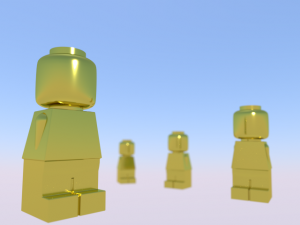 Finally, Dr. Garlic is still being held captive! The "glorious" mummy king is showing no signs of releasing Dr. Garlic.
Luckily, the Heroica League has said they are willing to help me rescue Dr. Garlic! We will be formulating the best plan possible, so be sure to check back next post to find out how you can help us save our favorite adventurous minifig!
Thanks for reading this obnoxiously long post! (It wasn't that bad, now, was it?)